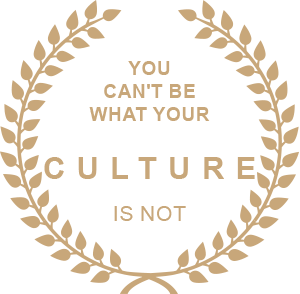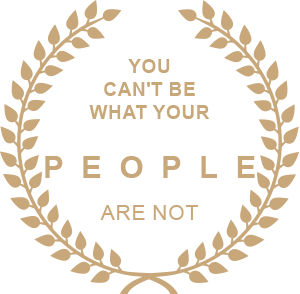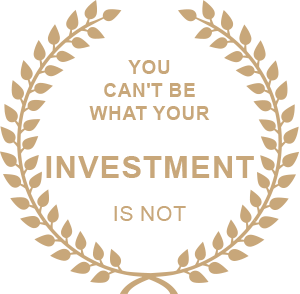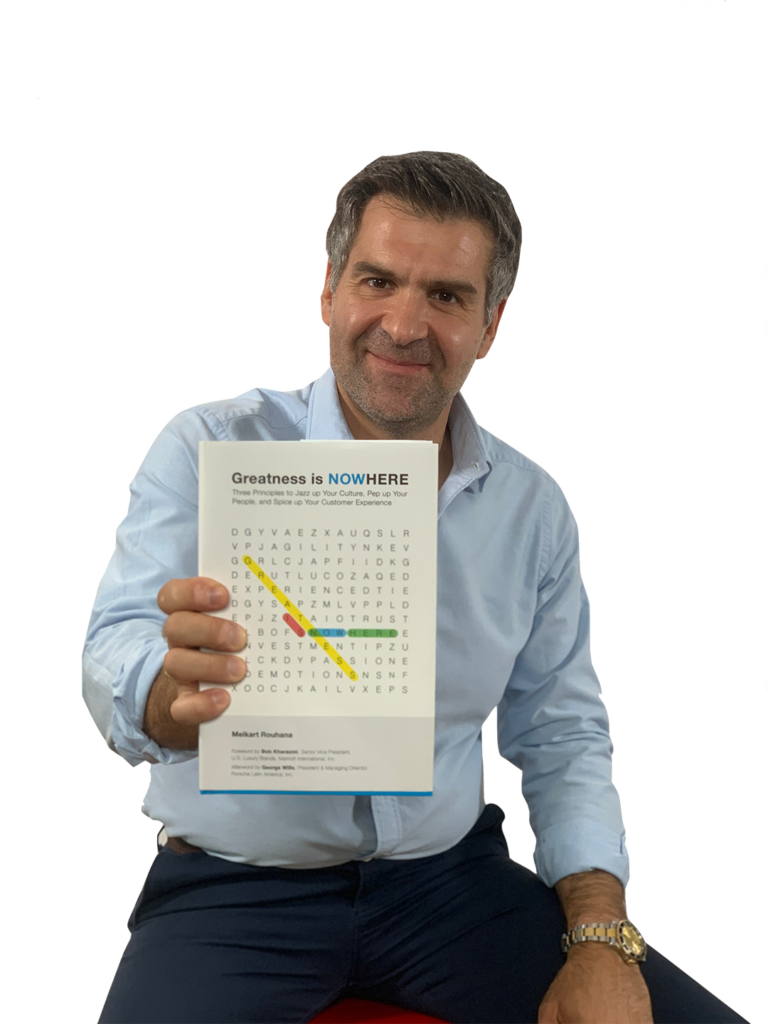 Melkart Rouhana is the Chief Engagement Officer of MRT Consultants. He is a world-renowned culture, leadership, and service expert, and is a highly sought-after keynote speaker.
Named "The Rock Star of Customer Service" by Porsche executives and "the Engagement Magician" by top hoteliers, Melkart has held previous positions as corporate director of global learning at The Ritz-Carlton Hotel Company, and corporate head of learning and development for Emaar Hospitality Group and Armani Hotels and Resorts, to name few. He also coaches on the Executive MBA program for London Business School, and is the cofounder of the Culture and Performance Forum.
Melkart's philosophy has been recognized as foundational and has been instrumental to the success of some of the most celebrated companies and institutions around the globe.

MELKART ROUHANA
| Author I Motivational Speaker I Consultant I Executive Coach |
Experience First Pages

FOR FREE
TESTIMONIALS
Praise for Greatness is NOWHERE
"Audacious, insightful and thought-provoking, Greatness IS NOWHERE is a must-read as it brilliantly and pragmatically shows, through real examples and experiences, the power of culture, leadership and the customer experience—and more so, how to accomplish it! The wisdom and tools featured in this book will enable you to create an organization of excellence."
"A riveting read! Melkart's passion and extensive knowledge of the intricacies of organizational culture, exceptional service, and leadership are evident from cover to cover. Greatness IS NOWHERE is brimming with practical golden nuggets, activities, and inspiring designs to create a healthy organizational culture leading to engaged employees and delighted customers."
"Should your organization be looking for the recipe to finally understand the connection between purposeful leadership and service excellence, Melkart has written a fabulous book to cook this tasteful meal. Spiced with humor and wit, this book is opening doors for finally convincing leadership in organizations and for individuals. A must read for all leadership fans."
"Melkart has masterfully harnessed his high-octane energy and passion in written form. If you have borne witness to Melkart in full flight, you will know that it is no easy task. I read it in one sitting—nowhere did my attention drop off!"
"Melkart has found an impressive and inspirational way to articulate practical insights for achieving greatness that will transform the way organizations think about how they do business. Whether you're a CEO or an entrepreneur, you will be energized for more effective leadership if you embrace the principles advanced in this book."
"Melkart's Greatness IS NOWHERE harnesses how leaders create purposeful workplaces in a stronger experiential economy. Through Melkart's wisdom and insights, you feel his enthusiasm for people discovering greatness in themselves and others. This actionable read is for those who wish to inspire the hearts, souls and minds of their teams."
19 for Covid-19
by Melkart Rouhana
To join our Greatness Community Newsletter